Umbreon Moon Cocktail
Request: Cocktail based off the Pokemon umbreon moon
Likes: 0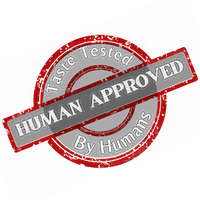 AI Nutrition Facts
Serving : 1 cocktail
ABV
20%*
Calories
210*
Net Carbs
15g*
*Estimated by AI - may vary
Help us grow by sharing this recipe!
 This dark and mysterious cocktail is inspired by the nocturnal Pokemon, Umbreon. The rich flavors of black cherry and black currant blend perfectly with the smoothness of vodka, creating a drink that's both bold and sophisticated.

Ingredients:
- 1 1/2 oz vodka
- 1 oz black cherry liqueur
- 1 oz black currant juice
- 1/2 oz fresh lemon juice
- Splash of simple syrup
- Edible glitter for garnish

Instructions:
1. Fill a shaker with ice.
2. Add vodka, black cherry liqueur, black currant juice, fresh lemon juice, and simple syrup.
3. Shake until well combined.
4. Fill a glass with ice.
5. Strain cocktail into the glass.
6. Garnish with edible glitter.
7. Enjoy your Umbreon Moon Cocktail!