Tropical Sunset
Request: An original cocktail with coconut rum,fresh pineapple, strawberry syrup,lemon juice and ice
Likes: 0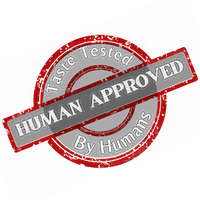 AI Nutrition Facts
Serving : 1 cocktail
ABV
Unknown*
Calories
Unknown*
Net Carbs
Unknown*
*Estimated by AI - may vary
Help us grow by sharing this recipe!
 Indulge in the vibrant hues of a breathtaking tropical sunset with this original cocktail. The combination of coconut rum, fresh pineapple, strawberry syrup, lemon juice, and ice creates a symphony of flavors that will transport you to a paradise like no other.

Ingredients:
- 2 oz coconut rum
- 1 cup fresh pineapple, diced
- 1 oz strawberry syrup
- 1 oz lemon juice
- Ice cubes

Instructions:
1. In a cocktail shaker, add the diced fresh pineapple and muddle gently to release its juices.
2. Add the coconut rum, strawberry syrup, lemon juice, and a handful of ice cubes to the shaker.
3. Shake vigorously for about 15 seconds to ensure all the ingredients are well mixed and chilled.
4. Fill a highball glass with fresh ice cubes.
5. Strain the cocktail mixture into the glass, allowing it to fill to the brim.
6. Optionally, garnish with a pineapple wedge or a strawberry on the rim of the glass.
7. Serve chilled and enjoy the taste of a tropical paradise in every sip.