Tiki Punch
Request: Tiki drink with gin and Aperol
Likes: 0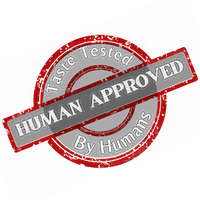 AI Nutrition Facts
Serving : 1 cocktail
ABV
20%*
Calories
170*
Net Carbs
9g*
*Estimated by AI - may vary
Help us grow by sharing this recipe!
 This exotic cocktail is a blend of gin and Aperol, with a splash of fresh lime juice and a hint of pineapple sweetness. It's the perfect summer sipper with a tropical twist.

Ingredients:

- 1 1/2 oz gin
- 1 oz Aperol
- 1/2 oz fresh lime juice
- 1/2 oz pineapple juice
- 1/4 oz simple syrup
- Pineapple wedge and umbrella, for garnish

Directions:

1. In a cocktail shaker filled with ice, combine gin, Aperol, lime juice, pineapple juice, and simple syrup.
2. Shake vigorously for about 15 seconds to chill and mix the ingredients.
3. Strain the mixture into a tiki mug filled with crushed ice.
4. Garnish with a pineapple wedge and umbrella for a fun tropical flair.
5. Enjoy your Tiki Punch and let the flavors transport you to an island paradise.