Smoky Pineapple Twist
Request: Create a cocktail with gin, mezqual, pineapple, lemom, mint
Likes: 0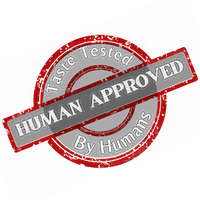 AI Nutrition Facts
Serving : 1 cocktail
ABV
20%*
Calories
200*
Net Carbs
13g*
*Estimated by AI - may vary
Help us grow by sharing this recipe!
 Indulge in the tropical flavors of the Smoky Pineapple Mojito, a refreshing and unique cocktail that combines the smokiness of mezcal with the brightness of gin and the sweetness of pineapple. This drink is perfect for those who appreciate a twist on the classic mojito.

Ingredients:
- 1.5 oz gin
- 1 oz mezcal
- 2 oz pineapple juice
- 1 oz freshly squeezed lemon juice
- 6-8 fresh mint leaves
- Pineapple wedge (for garnish)

Instructions:
1. In a cocktail shaker, muddle the fresh mint leaves gently to release their aroma and oils.
2. Add the gin, mezcal, pineapple juice, and lemon juice to the shaker.
3. Fill the shaker with ice cubes and shake vigorously for about 10-15 seconds.
4. Strain the mixture into a highball glass filled with fresh ice.
5. Garnish with a pineapple wedge and a sprig of mint.
6. Serve and enjoy the invigorating, smoky flavor of the Smoky Pineapple Mojito!