Java Jolt
Request: A one of a kind cocktail to keep me awake
Likes: 0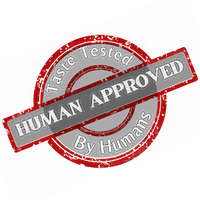 AI Nutrition Facts
Serving : 1 cocktail
ABV
20%*
Calories
230*
Net Carbs
16g*
*Estimated by AI - may vary
Help us grow by sharing this recipe!
 Description: This is a strong and invigorating cocktail that will keep you awake and alert all night long. It's a one-of-a-kind drink that combines the rich flavors of coffee, chocolate, and a hint of spice.

Ingredients:
- 1 oz espresso
- 1 oz vodka
- 1 oz Kahlua
- 1 oz chocolate liqueur
- 1/2 oz cinnamon syrup
- Ice
- Chocolate shavings (optional)

Instructions:
1. In a cocktail shaker, combine the espresso, vodka, Kahlua, chocolate liqueur, cinnamon syrup, and ice.
2. Shake vigorously for about 15 seconds.
3. Strain the mixture into a chilled glass filled with ice.
4. Garnish with chocolate shavings, if desired.
5. Enjoy the rich and invigorating flavors of Midnight Fuel, the perfect cocktail to keep you awake all night long!