Luck of the Irish
Request: Make me another original cocktail with Jameson
Likes: 0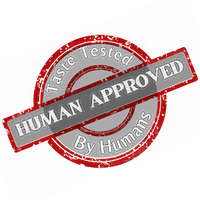 AI Nutrition Facts
Serving : 1 cocktail
ABV
unknown*
Calories
210*
Net Carbs
17g*
*Estimated by AI - may vary
Help us grow by sharing this recipe!
 Experience the spirit of Ireland with this unique and refreshing cocktail. The combination of Jameson Irish whiskey, zesty lemon, and sweet honey creates a harmonious blend that will transport you to the Emerald Isle. 

Ingredients:
- 2 oz Jameson Irish whiskey
- 1 oz fresh lemon juice
- 1 oz honey syrup (equal parts honey and water)
- Splash of club soda
- Lemon twist, for garnish

Instructions:
1. Fill a cocktail shaker with ice.
2. Add Jameson Irish whiskey, fresh lemon juice, and honey syrup.
3. Shake vigorously for about 15 seconds to ensure proper mixing.
4. Strain the mixture into a chilled glass filled with ice.
5. Top it off with a splash of club soda for a refreshing effervescence.
6. Garnish with a lemon twist to add a bright citrus aroma.

Sit back, sip on the Luck of the Irish, and allow yourself to be enchanted by the smoothness of Jameson combined with the tangy zest of lemon and the sweetness of honey. Cheers to a taste of Ireland in every sip!