Ethereal Blossom
Request: Elder flower , grenedine
Likes: 0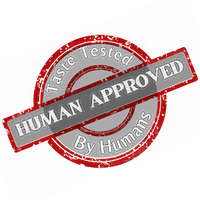 AI Nutrition Facts
Serving : 4 oz
ABV
0%*
Calories
320*
Net Carbs
80g*
*Estimated by AI - may vary
Help us grow by sharing this recipe!
 This enchanting cocktail combines the delicate floral notes of elderflower with a hint of sweetness from grenadine. The result is a drink that is both elegant and refreshing, perfect for those looking for a taste of floral bliss. Here's how to make it:

Ingredients:
- 2 oz elderflower liqueur
- 1 oz grenadine
- Ice cubes

Instructions:
1. Fill a cocktail shaker with ice cubes.
2. Pour in the elderflower liqueur and grenadine.
3. Shake vigorously for about 10 seconds to chill the drink.
4. Strain the cocktail into a chilled glass.
5. Garnish with a sprig of fresh elderflower, if available.
6. Sip and savor the delicate flavors of the Ethereal Blossom.

Note: Adjust the amount of grenadine according to your preferred level of sweetness. Enjoy responsibly!